Why Hire Junk Haulers? Check this Article and Book us Now!
Getting ready to move means a lot of different things. It means you're going to uproot your life from one place and move it to another, and while that seems simple enough, it absolutely is not. Moving is a long and arduous process that requires a lot of planning, time, and effort. Oftentimes, there's hardly enough time to plan, let alone make the effort to move, so by the time you're ready to move, you're already overwhelmed. Fortunately, there's a lot you can do to make your move easier. The first step is to get rid of old junk, and the best way to do this is with junk removal services.
Getting rid of the junk in your home should be the first thing you do after you have booked your movers. But if you have an overwhelming amount of stuff, it might be a job for the professionals.
This is especially true if you have a lot of large items in your home, such as furniture and appliances. Hiring junk haulers will allow you to focus on the other aspects of moving. It will also allow you to save your back. Oftentimes, those that are trying to haul away junk hurt themselves because they aren't used to doing it, but they also use improper techniques for lifting heavy items.
WHY ELSE SHOULD I HIRE JUNK HAULERS?

Another great reason for hiring junk haulers is to make sure you can get all of the junk out of your house without any causing any damages to your home. Hiring junk removal services allows professionals to come in and haul the junk away with little to no risk of ending up with holes in your walls or chips out of corners in your home.
One final and great reason to consider hiring a junk removal service is for the transport aspect of getting rid of things. Having just a pick up truck would require you to make multiple trips to the dump, especially if you're getting rid of multiple pieces of furniture or appliances. Let our junk haulers do the work in one trip. We have the equipment to handle any job, so don't make a tough job even harder by doing it yourself.
JUNK REMOVAL SERVICES SAVE TIME AND YOUR BACK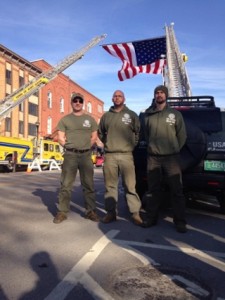 Getting ready to move is a tough and tedious task. Make it easier for you and your family by hiring the junk removal services from Grunts Move Junk. We'll help you save your home from damages, your back from pain, and your vehicle from multiple trips to the dump. Call us at Grunts Move Junk today, and we'll get you started on your move out of your home.